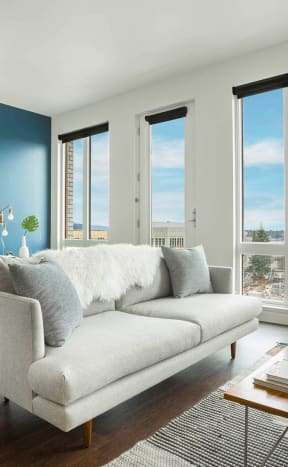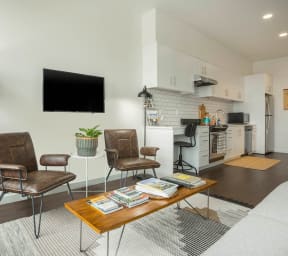 Pioneer of the Slabtown Renaissance
Welcome to LL Hawkins. The Heartbeat of the Slabtown Scene.
LL Hawkins is the cornerstone of style in the eclectic Slabtown district and a testament to the spirit of its namesake, Lester Leander "Colonel" Hawkins. Arriving in town in 1879, Colonel Hawkins was one of Portland's most enthusiastic boosters, an avid outdoorsman, devoted naturalist, and was instrumental in the preservation of beloved nature sites like Forest Park. His passion for the city and its natural beauty was infectious, and it's this spirit that we've captured in our modern building.

As the first modern building to grace this part of Portland, we ignited the transformation of Slabtown into the cultural hub it is today. This is a community that's integrated with the local scene. Think retail spaces at your doorstep and a New Seasons just across the courtyard. In addition to everything Slabtown has to offer, you're also minutes from a never-ending supply of the four Bs: boutiques, bistros, bars and breweries located in The Pearl and NW 23rd neighborhoods.

With a selection of studio, one-, and two-bedroom apartment homes, we cater to a range of modern lifestyles. Our top-floor lounge is a perfect spot to socialize and unwind with incredible view of the hills surrounding the city. To meet the demands of our eco-conscious residents, we also offer controlled access parking equipped with electric car charging stations.

So, if you're ready to live in the heart of Portland's evolution, LL Hawkins is your next new home.
Get an Insider's Look
Peruse our gallery to get a taste of the LL Hawkins lifestyle. From our style-forward apartments to the eclectic, booming Slabtown neighborhood, you'll get a sneak peek into what it's like to be part of the community. Experience the unique mix of residential and industrial architecture, the walkable streets, and the vibrant local hot spots. Plus, you can explore the plentiful shopping, coffee shops, restaurants, and art galleries in downtown, the Pearl District, Nob Hill and NW 23rd, are just a short walk from your front door.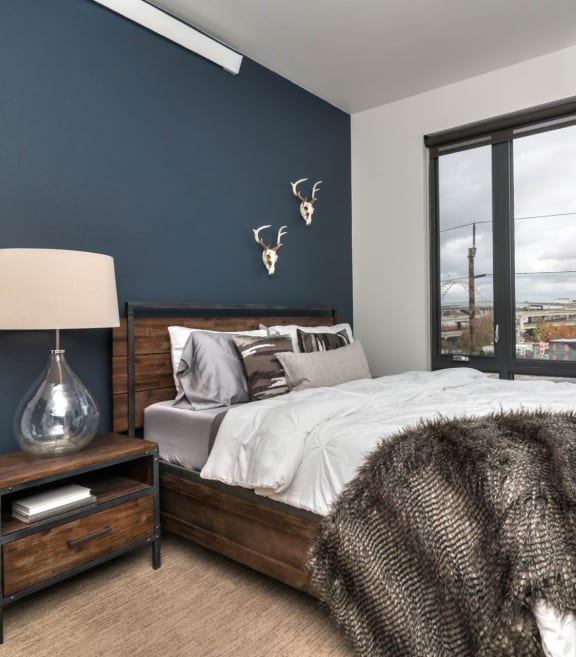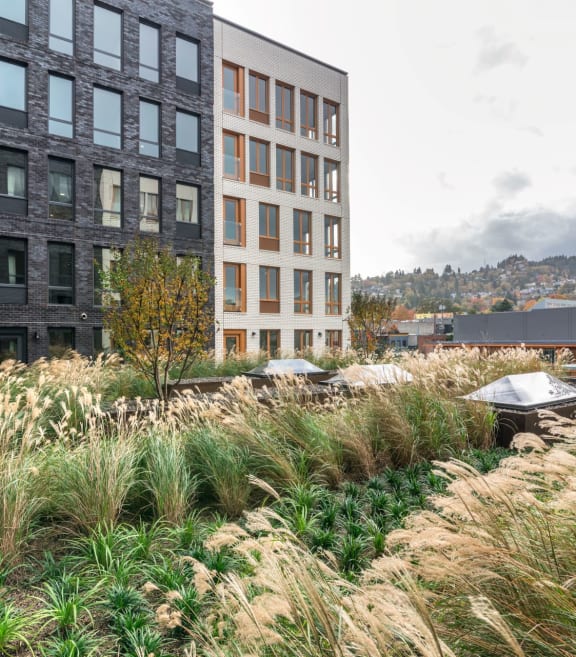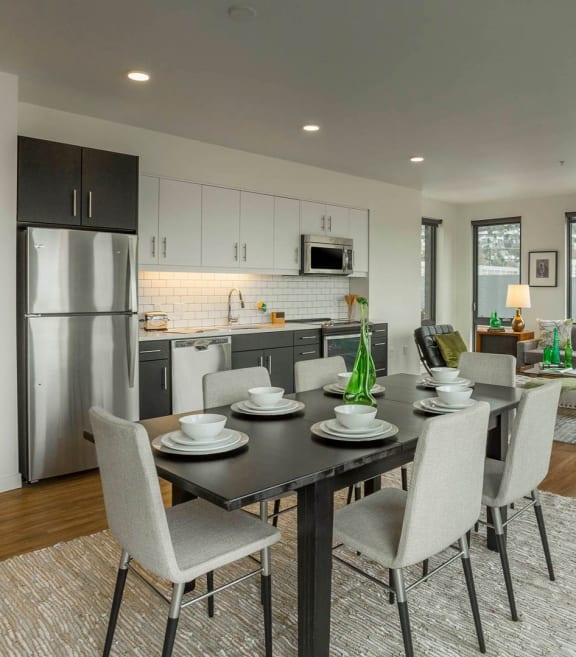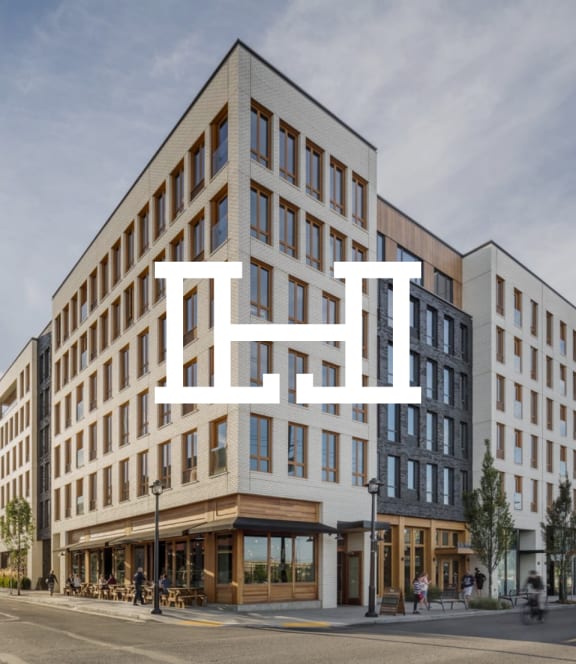 Soak up
the Slabtown
Scene
Upscale Design Is All
About the Details
At LL Hawkins, we take pride in offering a suite of top-tier amenities curated with your urban lifestyle in mind. Our crowning jewel is the top-floor lounge with incredible cityscape and Portland hillside views, outfitted with a full kitchen, big screen TV, and a covered deck complete with a BBQ. Our controlled access garage featuring electric vehicle charging stations underscore our commitment to environmental sustainability. LL Hawkins also features 1-gig fiber internet availability, ensuring you stay connected, whether it's for streaming, gaming, work, or studying.

In addition to these, you'll find yourself within walking distance of local favorites like Breakside Brewery, Solo Club, and Please Louise. You can even enjoy acclaimed restaurants like Besaws without even leaving the building. Just a short stroll from your front door, you'll find New Seasons, Cosube, YogaSix and The Joint Chiropractic. Plus, you can enjoy locally produced, artist-driven plays at CoHo Productions. At LL Hawkins, you're truly connected to Slabtown.